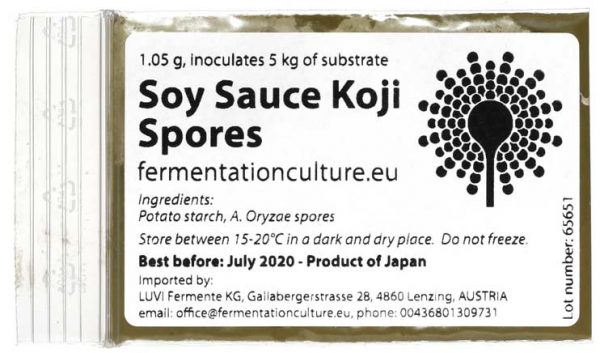 Soy Sauce Koji Spores
From: 6,00€
This is a strain for soy sauce with strong protease activity. It is meant for long-term, dark shoyus. If you want to make a light shoyu, A. Sojae is better suited.
According to the producers, this strain takes three days to fully grow on the substrate (soy beans and wheat). In my experience, the koji is finished after 40 hours.
We have a tutorial on how to make soy sauce, check it out here if you haven't seen it yet.
| | |
| --- | --- |
| Weight | 1,05 g |
| Amount | For 5 kg, For 50 kg, For 200 kg |
---