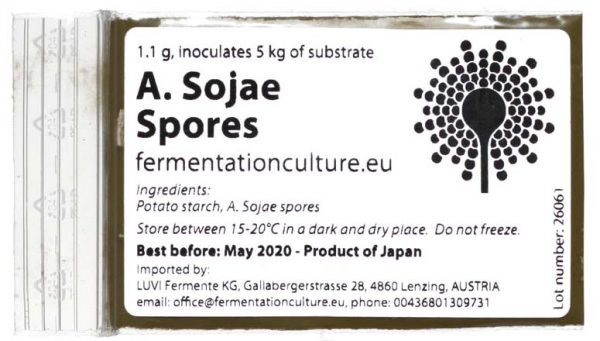 Aspergillus Sojae Spores
From: 6,00€
This is a different strain of Aspergillus, not A. oryzae but A. sojae, which is mostly used for light soy sauces. It often grows in Korean Meju blocks, which are used to make doenjang and ganjang.
This strain possesses a unique fragrance (honestly I think it smells a bit like hemp) and brings out the characteristics of A. Sojae most clearly.
If you haven't seen it, we wrote a tutorial on how to make soy sauce. Check it out here.
| | |
| --- | --- |
| Weight | 1,05 g |
| Amount | For 5 kg, For 50 kg, For 200 kg |
---