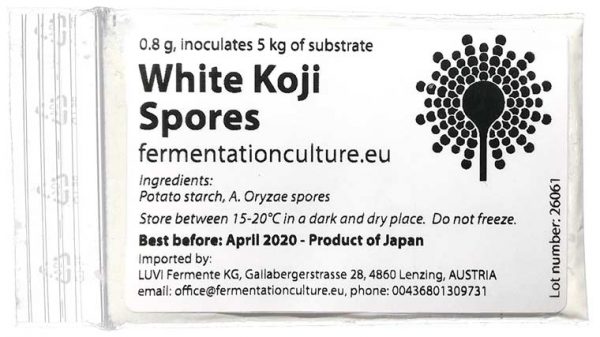 White Koji Spores
6,00€ incl. VAT (5,45€ excl. VAT)
This strain produces, unlike other strains, white spores. It is best suited for amazake, but can be used for light misos as well. If your main aim is to make amazake, you are best off with this strain.
The fragrance this strain produces is outstanding, in my opinion. It also grows well on barley.
One bag contains 0.8g of spores, which is enough to start 5 kg of koji.
---