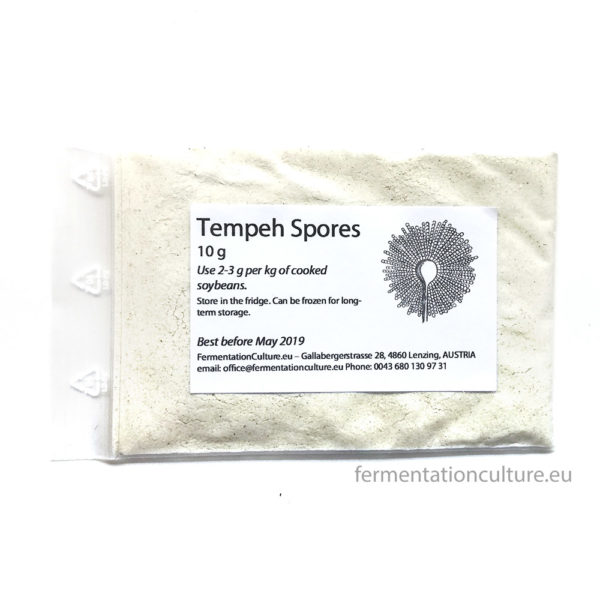 Tempeh Spores – 10 g
9,00€ incl. VAT (8,18€ excl. VAT)
Description
10 g of Tempeh spores. For each kg of cooked soybeans, you will need 2 to 3 g of starter. So with this pack you will be able to make 3,3 to 5 kg of Tempeh. If you are an experienced Tempeh-maker, 1 g per kg of cooked soybeans will be enough.
These spores are mixed with rice flour.  These are the Raprima brand spores from Indonesia.
We have these spores tested by an accredited laboratory for Salmonella, B. Cereus and Staphylococcus. All results were negative, which is good ;)
Please message us if you want to see the papers.
Best stored in the fridge. Can be frozen for long term storage.
Any spores that you order from us will be viable for at least three months. If spores go past this date, we usually set them on sale.
If you buy these spores and they pass the best before date, they just become a bit less vital, they don't become dangerous or anything. Just use closer to 3 g of starter per kg.
Free Shipping.